Testimonials
Read what people are saying about Hauptman and Hauptman
---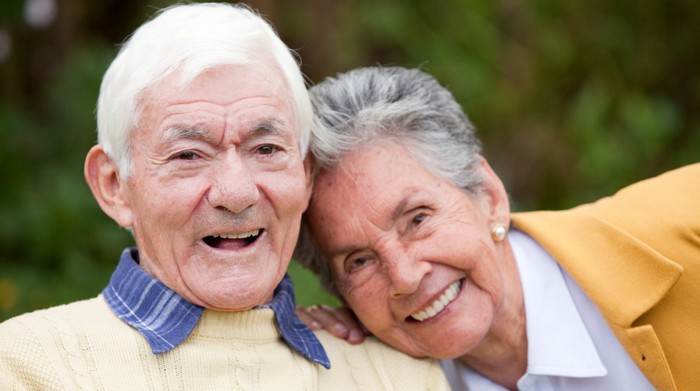 ---
"I enlisted the law services of Yale and Laurie Hauptman to assist my mother with estate planning.  Their dedication to their chosen profession is unparalleled.  In October of 2006, my mother suffered a stroke.  From that point forward, her life changed dramatically.  We were in need of an advocate who would guide us through circumstances with which we were totally unfamiliar.   From the beginning, Yale came to the hospital to not only assist in the modification of my mother's will and other documents but also to offer words of comfort and support.  The Hauptmans have been at our side through each subsequent step… I am a staunch advocate for the Hauptmans, and without hesitation, would recommend Yale and Laurie to anyone in need of eldercare legal services."  -Ilene G.
"Thank you for all of Yale, Laurie, and the entire office's help in the pursuit of the Veterans Affairs Aid and Attendance Benefit that my father was awarded. This benefit will help so much in financially supporting his care."
-Lisa M.
---
"Sometimes we have to go through great trials and pain in our lifetime. Laurie, you have so much compassion and understanding and empathy for me and my whole
situation."
-Barbara L.
"I have to say that everyone I have spoken to and dealt with at your firm is more than competent and very re-assuring. All of your people are very down to earth. I appreciate the fact that you made contact with me to make sure the game plan was proceeding. My brother and I know we came to the right place, especially when it seemed like a terrible crisis. Again,thanks for being there and easing my and my brother's mind " -Janice F.
---

---
"Many people don't realize how complex Elder Care issues really are. For three years after my father passed, I attempted to personally handle all of my mother's finances and elder care concerns on my own. Luckily, someone highly recommended Hauptman & Hauptman, a true full-service law firm. Yale and Laurie were able to help me with everything: they drafted financial and medical powers of attorney, set up a financial trust to appropriately protect my mother's interests, drafted living and last wills, applied for and successfully obtained VA benefits to help with assisted living expenses, and ensured that my mother would qualify for Medicaid benefits when necessary.
Most importantly, Yale and Laurie exhibit genuine concern for the well-being of each and every one of their clients. They are available to personally answer the phone when I have questions. Due to complications regarding my mother's VA case, I had ongoing negotiations with Laurie Hauptman for over a year, involving numerous phone calls, faxes, e-mails, and form submissions with no additional fees. Full-service fees are clearly stated and paid up front. Hauptman & Hauptman is a premier Elder Care law firm with caring, respectful, and considerate attorneys and staff."
-Gregg N.
---
"When it became clear my mother required nursing home care, I knew I would need the help of an elder law attorney to guide me through the bureaucratic maze of the Medicaid application process. I called any number of law offices and was typically met with the kind of aloof detachment people often associate with attorneys.  Then I called Yale and Laurie Hauptman, and the difference was striking.  Their staff was willing and eager to answer every question I had about the process, even before I became a client.
When I met with Yale and Laurie, it was like talking to caring friends who understood both the legal and emotional issues I was facing.  As the process went on, they were always responsive to my follow-up questions and explained everything in clear, layman's terms.  Yale and Laurie have a knack of making you feel like you're their most important client, and I wouldn't hesitate to recommend them to my closest friends and family." – Sandra F
---
"I wanted to thank you once again for all you have done on behalf of my dad, my sister and me. Your understanding of my father's wishes has exceeded my expectations and your attention to our needs have been (and continues to be) extremely gratifying. Your firm should be a model in 'client service' and 'satisfaction' for all businesses. I would recommend your firm to the highest degree." – Jeff P.
---
"My father was a kind, loving man whose main concern in life was his family.  Since my sister has special needs we needed the assistance of an Elder Care/Special Needs lawyer to help with the distribution of his estate upon his death.  We went to Hauptman & Hauptman where we met Yale and Laurie.  They both listened to our questions and concerns and we could tell that they were sincerely interested in finding a solution to help my family.  Yale and Laurie took care of everything for us and set up the appropriate Trusts that we needed.  They came into our lives at a time when we needed guidance, compassion and most important Elder Care/Special Needs attorneys who are truly experts in their field.  We are blessed to have met the Hauptman's and are proud to have them as our attorneys." -Bob L.