Read what people are saying about Hauptman and Hauptman
---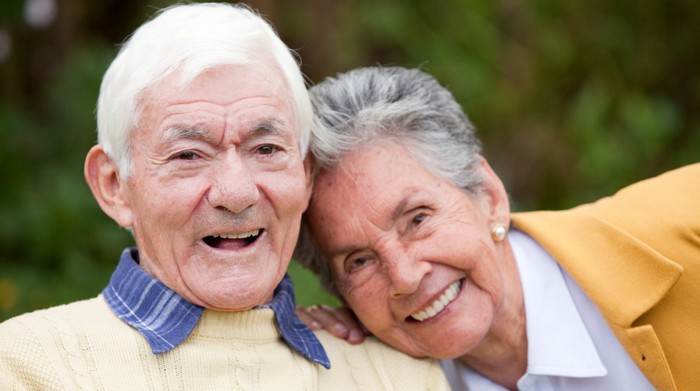 Being There Every Step Of The Way
"I have to say that everyone I have spoken to and dealt with at your Firm is more than competent and very reassuring. All of your people are very down to earth. I appreciate the fact that you made contact with me to make sure the game plan was proceeding. My brother and I know we came to the right place, especially when it seemed like a terrible crisis.  Again, thanks for being there and easing my and my brother's mind."
– Janice F.  (January 2012)
Four Years Later
"As always it's been a pleasure working with you and again thank you for all your help and patience throughout the years. I really appreciate it more than you'll ever know!
– Janice F. (January 2016)
---
I have known Laurie and Yale Hauptman for many years. I never thought I would need their services until my mother needed to be moved into an Assisted Living Facility. Laurie, Yale and their staff have guided us through this process seamlessly. They continue to treat my 91 year old mother with the utmost respect, many do not treat the elderly this way! The firm has all the resources required to get things done in a timely manner. There is a calm sense of urgency. It has gotten to the point where I trust them, and my wife and I don't even ask why, we just do what they tell us to. My mother asks, "Did Laurie say it was OK?" If you have the need for Elder Care attorneys, look no further!
– Alan R.
---
Things got a little hectic for a while but I wanted to make sure that I expressed my appreciation for all your help with issues that arose in connection with caring for my sister. It was a blessing to have someone I could count on, especially since I live in Arizona.
-Vincent I
---
My siblings and I engaged Hauptman and Hauptman to assist us in the process of planning for our mom's financial and legal needs as she transitioned to assisted living. Laurie and Yale are both knowledgeable and caring. Laurie helped us navigate the process of negotiating with her assisted living facility to assure that my mom and we were adequately protected. She was thorough, explained things well, and did a great job with follow-up. They have helped us set up a trust for our mom's care and are guiding us through the process of ensuring that my mom has the resources needed for her to live comfortably. We have particularly appreciated their "all inclusive" pricing, which has allowed us to call whenever we need guidance and not worry about the clock running. I highly recommend Hauptman and Hauptman.
-Jackie S.
---
As a middle-class family, my husband & I thought estate planning & trusts were for the wealthy; therefore never pursuing any asset protection planning. When my husband became very ill, I realized my life's savings was in jeopardy. After searching the internet for relevant information, I discovered the field of elder law. I began asking friends and family for referrals and that is how I found Hauptman & Hauptman.
Unlike the cookie-cutter explanations I received from other attorneys I consulted, I was so pleased to discover that Laurie & Yale Hauptman listened to our situation carefully, showed enormous patience in explaining the protocols of planning, and always treated me as if I were their only client. Hauptman & Hauptman began our planning very promptly & Laurie has walked me through many steps as my husband continues to decline; always ending the conversation with a sincere "you know we're here for you!" I believe her, because they are!
– Barbara C.
---

---
Laurie and Yale Hauptman are the most knowledgeable, professional and caring elder law professionals you will ever meet. They both treated me as if I were family and provided me with the best advice I ever received. They suggested that I move my not well, aging parents from out of state, close to where I live and to do it before they would become unable to make the move. It's been one year since I was given this very valuable advice. Their legal counsel has provided me with the comfort of knowing I did what is best for my parents and for our family. While it was an enormous undertaking, I'm incredibly grateful for their very sound advice, legal expertise, as well as their continued support and kindness throughout the process. Their office staff is just as knowledgeable, professional and caring as they are. Thanks again!
-Susan H
---
Last year after I heard you speak, you put together powers of attorney and a special needs trust for my son who attends a special needs high school. I want to relate to you a series of events that your work helped us get through. I had an accident that wound me up in the hospital for a month. My older son who was my first named agent under my power of attorney (POA), was not available to help me but my alternate agent (a friend) was able to speak for me, pay bills and conduct banking, which was an enormous help. One week after I was injured my younger son broke his foot and my friend who was also an alternate agent under my son's POA was able to take him to the hospital and use my insurance information and make medical decisions. So thanks to your seminar I was lucky enough to follow through with you and get my "house" in order. Now for the non-believers that say what are the chances of that ever happening you are welcome to use my story in your demonstrations. My friend showed the documents you prepared to her attorney just to make sure of what she could or could not do. Her attorney was in awe of your work and said that nobody does what you do as far as the extent of the documents. Thanks again.
– Mitch M.
---
"I am compelled to write this letter to let everyone know that Laurie Hauptman has changed my outlook on what a lawyer is, does and represents. I have been working with Laurie for the past few years. I applaud her on a job well done. She is always there for me and goes way over and beyond the duties of a typical lawyer. No matter how trivial my question is Laurie has never belittled anything I wanted to ask. Nothing was too small for Laurie to focus on if it was important to me. She made a very difficult time for me much easier. With Laurie's help and expertise the burden of everything that I had to take care of legally for my mom, was lifted off of my shoulders. She has compassion for every one of her clients, and yet still holds the highest level of professionalism. If every lawyer strived to be somewhat like Laurie is, the legal system would be in a much better place. There are no words for my great appreciation of how Laurie has been there for me."
– Robin B.
---
"I used the services of your firm for long term care planning for my mother. You set up a trust and advised me on veterans benefits that my mother was entitled to. After a short time we were able to see the benefits you had explained and you were 100% correct. We received the money you said we would and that has more than compensated, several times over, for the flat fee that I was charged. I recently had an issue with my mother's condo which your firm handled at no additional cost.
Doing business with your firm, has been dealing with true, warm and friendly professionals. I will continue dealing with you in the future as you are always there to answer any questions I may have over the phone or by e-mail.
Thank you for all your help.
– Michael L.
---
"The services provided by Hauptman and Hauptman, while on this journey with my mother and Alzheimer's, have been filled with support each step of the way. Yale's utmost respect for his clients provides them with a sense of security and trust, as he listens and outlines a plan of action. Laurie's tenacity in securing benefits, assisting with the "red-tape" of endless forms, is a godsend. With guidance and answers to hard questions provided by Yale, Laurie and their amazing staff, we are able to assist my mother, staying on course and ensuring only the best for her."
-Donna C.
---
My siblings and I were caught off guard and wholly unprepared when both of our parents began to rapidly decline, both physically and mentally. Fortunately, a friend referred us to Hauptman & Hauptman, who provided unceasing support and expert guidance through a series of complicated and difficult situations. Yale and Laurie helped us uncover and gain assistance along the way, including aid & attendance benefits from the Veterans Administration to help with my father. When delays at the VA resulted in a significant number of benefit payments not being made before my father passed away, they stayed on the case for years and even got our congressmen involved to ensure that our parents' estate was justly reimbursed. This is just one example of several instances in which the Hauptmans exhibited great care, commitment, and follow-through in serving our family's best interests. I don't know what we would have done without them.
-Dan A.
---
Word can't express how grateful I am to Laurie Hauptman for helping me through the process of creating a special needs trust for my son. Establishing a special needs trust is more than drawing up a legal document—it's a plan wrought with emotional decisions every step along the way. Laurie innately gets that. In addition to her legal expertise, she brought to the table kindness, understanding, and a parent's perceptive. I feel exceptionally well taken care of and highly recommend her without hesitation.
-Joanne B.
---
We want to express our deep gratitude to you and your firm for helping us to secure legal guardianship for our special needs son. As parents, caring for a child with special needs can be a bumpy, foreign and at times uncomfortable road. When a special needs child reaches the age of majority, things become more complicated. You helped us understand that without legal guardianship in place, if our son were admitted to a hospital, as a legal adult he could refuse treatment, even if we as his parents disagreed or even if treatment was in his best interests. Now, as his guardians, we are in a position to ensure that our son would be treated appropriately in such a circumstance. We will also be responsible for managing his finances and looking after his overall well-being.
We truly appreciate your helping us through this process so well. You clearly have a full understanding of the legal process to secure guardianship and its implications on programs such as Social Security. But what's more, you showed us real understanding and compassion as we managed through the emotional aspects of taking guardianship and what it means looking forward for our son.
We are very confident that we now have a plan that will help protect and benefit our son.
We thank you very much for your assistance with this matter. If the need ever arises again, we would not hesitate in the least to use the services of Hauptman & Hauptman.
-Keith and Heidi L.
---
I give Laurie Hauptman the highest possible recommendation in dealing with elder care law. Her personal involvement and hands-on management of my case produced the best results possible. Her in-depth knowledge of the law and adept handling of interactions with the courts and public offices has made an emotional family crisis bearable and manageable. She explains the complexities of the law and court proceedings in a way that is understandable. She and her assistants are always available and responsive, immediately returning messages and emails and consistently providing expert and sound advice. To give one example, when I was confronted with a particularly difficult and unique situation with my family trust involving a court-appointed attorney and the bonding of the trust holdings, Laurie resolved the issue expeditiously and satisfactorily for all parties. She has my ultimate trust and confidence and I would most strongly recommend her and her firm for anyone needing elder care law assistance.
-Lisa A.
---
Several years ago, I applied for the Veterans' Aid and Attendance benefit for my mother, who is blind, and requires help with her daily activities. After many frustrating months of back and forth correspondence with the VA, our application was rejected.
I was fortunate enough to receive a CD from Hauptman & Hauptman, which described their success in attaining this very same benefit for their clients. I met with Laurie Hauptman, and she assured me that she would be able to get this benefit for my mother. She and her staff handled everything for us. It took almost a year, (due to the 'efficiency' of the government) but finally, our application was approved. My mother is receiving the monthly benefit to which she is entitled and a lump sum payment back to the application date. Without Laurie's knowledge of how to get this done, her persistence, and constant following up with the VA, my mother would never have gotten this benefit.
-Lori S.
---
[two_third]
"I enlisted the law services of Yale and Laurie Hauptman to assist my mother with estate planning.  Their dedication to their chosen profession is unparalleled.  In October of 2006, my mother suffered a stroke.  From that point forward, her life changed dramatically.  We were in need of an advocate who would guide us through circumstances with which we were totally unfamiliar.   From the beginning, Yale came to the hospital to not only assist in the modification of my mother's will and other documents but also to offer words of comfort and support.  The Hauptmans have been at our side through each subsequent step… I am a staunch advocate for the Hauptmans, and without hesitation, would recommend Yale and Laurie to anyone in need of eldercare legal services."  -Ilene G.
[/two_third] [one_third_last]
"Thank you for all of Yale, Laurie, and the entire office's help in the pursuit of the Veterans Affairs Aid and Attendance Benefit that my father was awarded. This benefit will help so much in financially supporting his care."
-Lisa M.
[/one_third_last]
---
[one_third]
"Sometimes we have to go through great trials and pain in our lifetime. Laurie, you have so much compassion and understanding and empathy for me and my whole
situation."
-Barbara L.
[/one_third]
[two_third_last]
"I have to say that everyone I have spoken to and dealt with at your firm is more than competent and very re-assuring. All of your people are very down to earth. I appreciate the fact that you made contact with me to make sure the game plan was proceeding. My brother and I know we came to the right place, especially when it seemed like a terrible crisis. Again,thanks for being there and easing my and my brother's mind " -Janice F.
[/two_third_last]
---

---
"Many people don't realize how complex Elder Care issues really are. For three years after my father passed, I attempted to personally handle all of my mother's finances and elder care concerns on my own. Luckily, someone highly recommended Hauptman & Hauptman, a true full-service law firm. Yale and Laurie were able to help me with everything: they drafted financial and medical powers of attorney, set up a financial trust to appropriately protect my mother's interests, drafted living and last wills, applied for and successfully obtained VA benefits to help with assisted living expenses, and ensured that my mother would qualify for Medicaid benefits when necessary.
Most importantly, Yale and Laurie exhibit genuine concern for the well-being of each and every one of their clients. They are available to personally answer the phone when I have questions. Due to complications regarding my mother's VA case, I had ongoing negotiations with Laurie Hauptman for over a year, involving numerous phone calls, faxes, e-mails, and form submissions with no additional fees. Full-service fees are clearly stated and paid up front. Hauptman & Hauptman is a premier Elder Care law firm with caring, respectful, and considerate attorneys and staff."
-Gregg N.
---
"When it became clear my mother required nursing home care, I knew I would need the help of an elder law attorney to guide me through the bureaucratic maze of the Medicaid application process. I called any number of law offices and was typically met with the kind of aloof detachment people often associate with attorneys.  Then I called Yale and Laurie Hauptman, and the difference was striking.  Their staff was willing and eager to answer every question I had about the process, even before I became a client.
When I met with Yale and Laurie, it was like talking to caring friends who understood both the legal and emotional issues I was facing.  As the process went on, they were always responsive to my follow-up questions and explained everything in clear, layman's terms.  Yale and Laurie have a knack of making you feel like you're their most important client, and I wouldn't hesitate to recommend them to my closest friends and family." – Sandra F
---
"I wanted to thank you once again for all you have done on behalf of my dad, my sister and me. Your understanding of my father's wishes has exceeded my expectations and your attention to our needs have been (and continues to be) extremely gratifying. Your firm should be a model in 'client service' and 'satisfaction' for all businesses. I would recommend your firm to the highest degree." – Jeff P.
---
"My father was a kind, loving man whose main concern in life was his family.  Since my sister has special needs we needed the assistance of an Elder Care/Special Needs lawyer to help with the distribution of his estate upon his death.  We went to Hauptman & Hauptman where we met Yale and Laurie.  They both listened to our questions and concerns and we could tell that they were sincerely interested in finding a solution to help my family.  Yale and Laurie took care of everything for us and set up the appropriate Trusts that we needed.  They came into our lives at a time when we needed guidance, compassion and most important Elder Care/Special Needs attorneys who are truly experts in their field.  We are blessed to have met the Hauptman's and are proud to have them as our attorneys." -Bob L.