We at Hauptman and Hauptman have helped hundreds of New Jersey families just like yours who struggle with the burden of long term care, hundreds of families who have turned to us to help them qualify for much needed benefits to pay for care so they don't run out of money and they don't run out of options.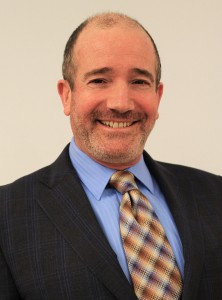 My name is Yale Hauptman. My wife and partner, Laurie and I have made it our mission to be a trusted guide to families just as I was 20 years ago to my own family. I knew nothing about elder law and long term care at the time but my parents were caring for both my grandmothers who lived with them. They turned to me for help with Medicaid for my paternal grandmother and then for guidance as my maternal grandmother's declining health led to several years shuttling between assisted living, hospital and nursing home.

You see, I've been in your shoes. At the time I knew nothing about long term care and elder law. I had to dive right in and learn what I could so I could guide my family through the Elder Care Journey ©.
Since then, I have devoted my time and my law practice to helping New Jersey families facing the same journey. The following are some of the calls from clients and prospects we take every day:
---
• A family member is suffering from memory problems, dementia or Alzheimer's disease
• A loved one is in a nursing home or about to enter one and is concerned about how to pay for the rising care costs
• Dad is (or was) an aging veteran and Mom and/or Dad want to stay at home but need help paying for care
• An aging parent is concerned about providing for a child with special needs at the same time as she is facing her own long term care needs
• Healthy vigorous seniors want to "get their ducks in line" by putting a plan in place in case they are one of the 70% of aging Americans who will spend some amount of time in a nursing home during their lifetime
• An aging married couple are concerned about how the wife will be able to sustain the "double whammy" of losing assets to the cost of long term care and then the loss of income if the husband first gets sick, enters a nursing home and then passes away
---
My wife Laurie and I and our staff at Hauptman & Hauptman are here to help. Just as I helped my own family 20 years ago navigate the maze of laws and benefits we call the long term care system we can help your family find the right fit, the right solution to your long term care problem so your loved one can live with dignity instead of becoming destitute.
At Hauptman & Hauptman we work with New Jersey families to find honest, ethical and legal solutions to their problems, whether that may be guiding them to the best fit for long term care or finding the right program to help pay for it.
But it's not simply the legal advice that clients seek from us. As I am fond of saying, what we do is part legal work part social work. Now, Laurie and I are not licensed social workers but in order to achieve success for our clients we must have compassion and be able to communicate with our clients and their families through what is one of the most challenging times in anyone's life.
One of the first points I almost always want to get across to someone I am speaking to for the first time is that "It isn't too late". Sure, there are always more options the earlier you call, however, even if your family is in crisis, facing the overwhelming cost of nursing home care right now, pick up the phone and call us. It costs nothing to talk to us.
Even if a case worker or well-meaning friend has told you there's nothing you can do but let your loved one lose their hard-earned savings to chronic healthcare needs I can tell you that so often that just isn't true.
We'll talk to you, get the facts, and tell you what we can do to help. Talk is cheap and I mean that literally. The call won't cost you a dime.
Most people think that by having a will they have taken care of everything but that only answers the question of what happens when you die. But if you are dealing with a parent or loved one who is ill and needs increasing amounts of care, you now must answer the bigger, more difficult question of what happens when you don't die, but get sick and are faced with rising healthcare costs.
There are options out there and we can help you find the right one for your family. Maybe it's additional help to stay at home longer. Perhaps it's planning for an assisted living or nursing home stay or finding the right one at the right cost. We can help you with that.
Or if there is nothing you need to do right now, we'll tell you that as well.
Give us a call to find out what steps you can and should take, right now, to safely navigate the confusing, treacherous path of long term care. The call is absolutely free. Find out what solutions can help make your life easier, today.
You don't need to walk the journey alone. Let us be your guide as we have for countless New Jersey families.
Best wishes,
Yale Hauptman