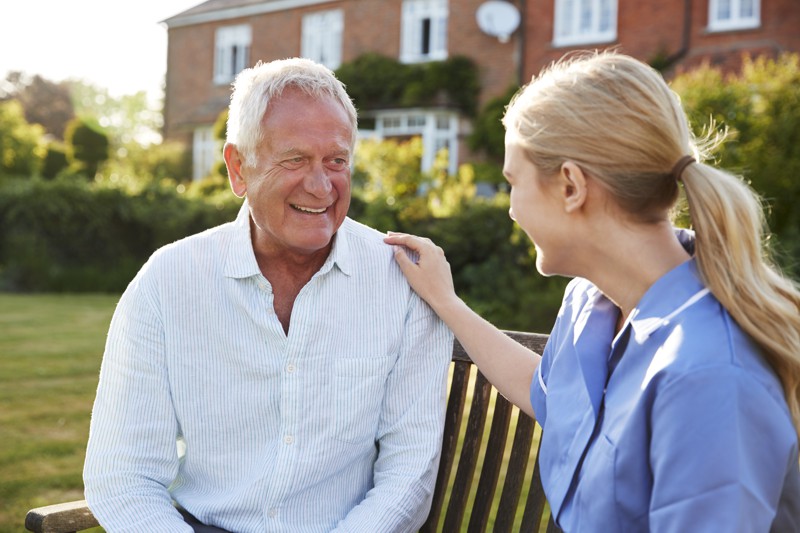 The Dreaded Diagnosis – Part 2
In my blog post last week I was discussing the answer to the question "when is the right time to plan for long term care." I also noted that we are seeing more people dealing with long term care at a younger age, often in their 50's and 60's – and sometimes even younger than that.
A failure to address the issue of long term care can have a devastating effect on the ill person and his or her family from an emotional, psychological and financial perspective. In many ways, however, younger families face their own challenges.
Unless you experience it personally with a family member, it is hard to understand. 60 Minutes did a piece on frontotemporal dementia. Part of the report profiled Mark Johnson, a 40 year old suffering from FTD. Mark has a wife and 4 children. He is no longer able to live at home and now resides in a long term care facility an hour away from his family, whom he often does not recognize.
Mark was the primary financial provider for his family when the illness hit. His wife, Amy must raise young children alone while trying to replace his lost income, similar to a widow. Unlike a widow, however, she has the cost of his care to add to her financial burden as well as the time spent traveling and being with him at the facility while attending to the needs of her young children. The emotional and psychological toll is enormous.
The impact is different than if Mark was in his 70's, 80's or 90's when the illness hits. In that case his children would be adults and most likely out of the house and self-sufficient. Perhaps he could stay at home longer with an aide or an adult family member assisting him. Amy does not have that option with young children. In essence she was dealing with a 5th child as his illness progressed, one who became a danger to himself and their children. She was forced to move him to a facility.
While the 60 minutes report did not focus on the finances, it is likely the case that Mark did not have long term care insurance. Given the cost and the slow progression of his illness he could need care for several years or more. Eventually Amy will need to turn to thoughts of qualifying for Medicaid. With 4 young children and the cost of raising them including college education ahead of her as well as planning for her own retirement, the necessity for Medicaid is inevitable. Having applied for Medicaid for younger clients, I know that it has its own unique issues that we don't see for older clients.
When you really look at what life is like for someone in the situation faced by Mark and Amy, it is easy to see why planning for long term care quickly after a diagnosis is so critical. If you or someone you know has been given a diagnosis I urge you to take action. To see the 60 Minutes piece go to https://www.cbsnews.com/news/frontotemporal-dementia-devastating-prevalent-and-little-understood-60-minutes-2019-05-05/.